Withstanding Hurricane Michael
Hurricane Michael hit the panhandle of Florida on October 10th, 2018 at nearly a Category 5 storm.
With 155-mph-wind, Hurricane Michael destroyed hundreds of homes, left thousands with our power, and claimed the lives of over 40 people in the United States.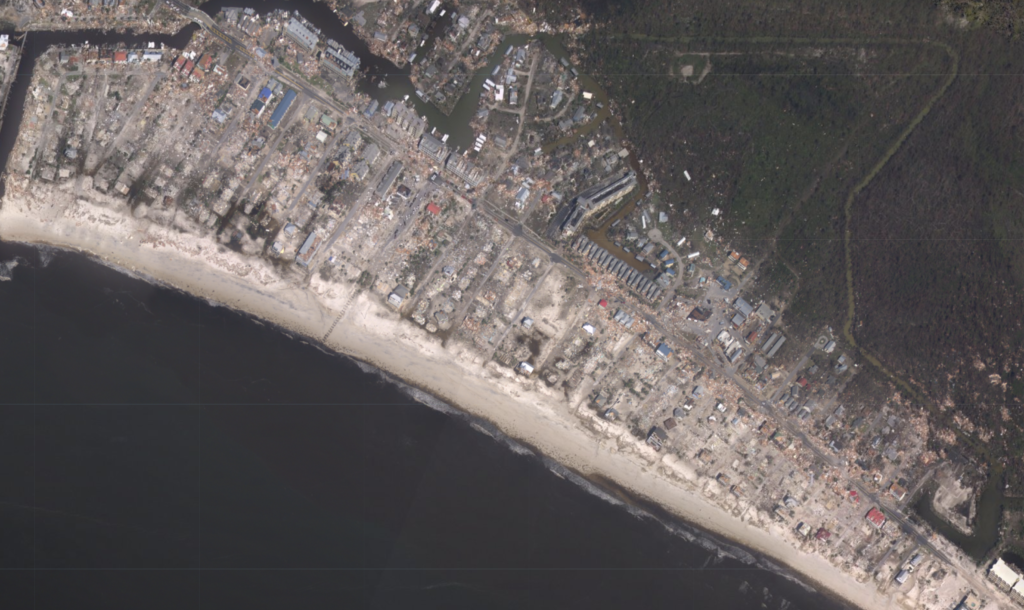 Photo of Mexico Beach after Hurricane Michael
Photo by: National Oceanic and Atmospheric Administration Aerial Survey – NOAA, Public Domain
The home below is a true testament to the strength and quality of Live Oak Homes. This home is located in Mexico Beach and is still standing after Hurricane Michael hit the Big Bend region. Live Oak Homes is proud to build homes with the strongest ceilings, walls and floors to keep families safe during times like these.